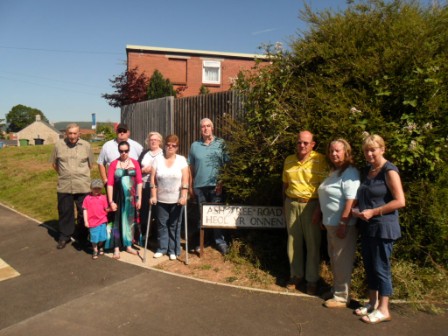 Further Disruption For Ash Tree Road Residents.
Today The Free Press photographer took photos of residents who have been told they will have to change their postal addresses.The proposed changes will bring more disruption and great expense to some residents on top of what they are already enduring. They have already lost their lovely green and it has been replaced by a building site.
Feelings are running high and this would seem to be adding further insult to injury.
Some people like Terry and Enid have lived in Ash Tree Road for well over 30 years and this seems just a step too far.
When are MCC going to look after the existing residents and put their needs ahead of that of a major developer?