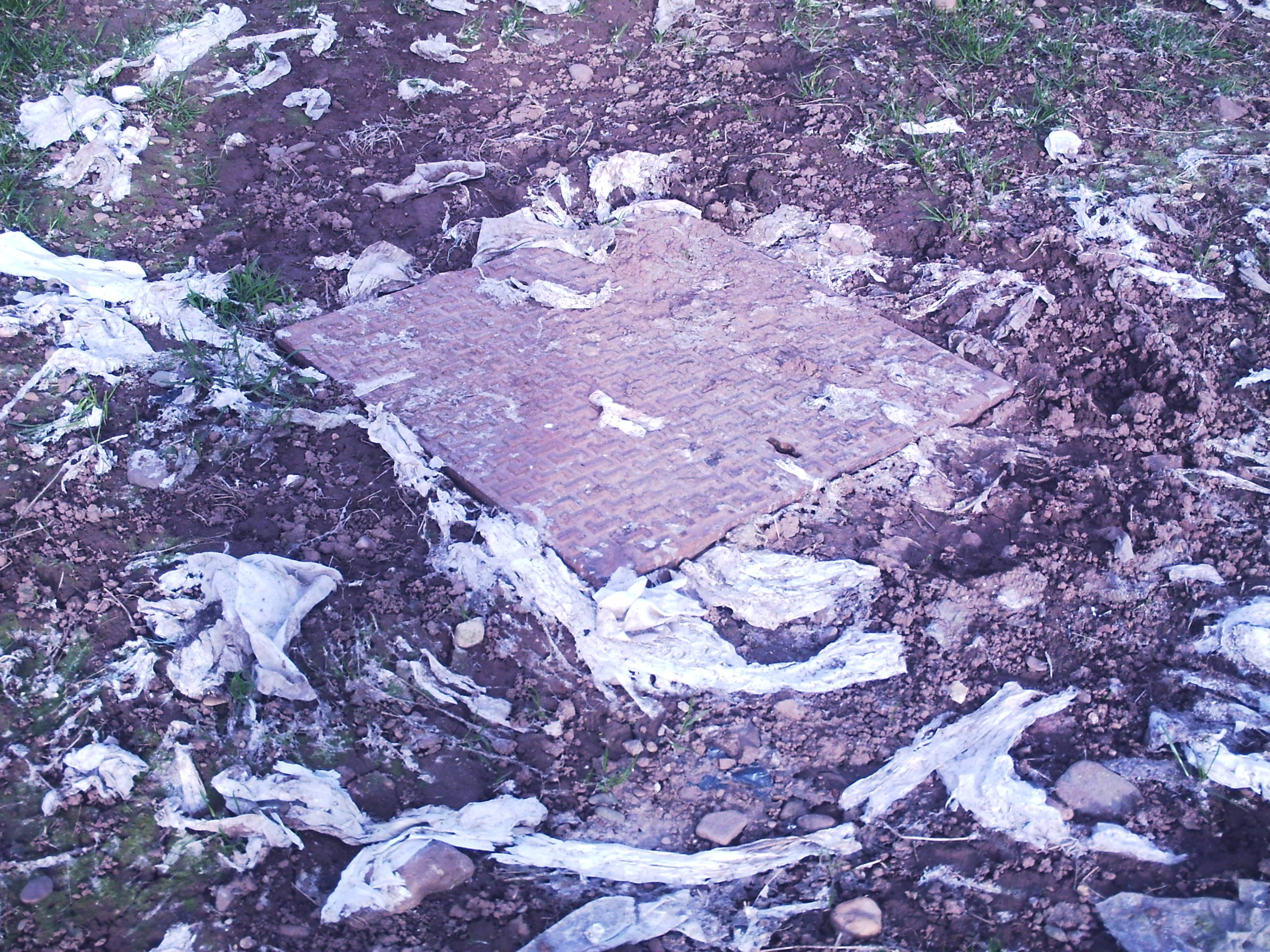 It probably seems as if nothing is happening and no action required.Actually quite a lot is happening as Barratts have submitted an application to modify one of the planning conditions with regard to sewerage.You will see on the planning website that many people have written letters to object and Welsh Water have assured us that their comments remain unchanged.
I was walking the dog the other day in the field opposite East Gate Crescent and was appalled to find the evidence of the recent sewerage overflow over a large area of ground.It was quite obvious that this had come from North of the A48 and I took photos and sent to the MP and County Council.[See above]
The group are still busy fundraising for legal costs..Mamma Mia Night.cake stalls,carboots etc.However we might be forced to submit our evidence for Village Green Status ourselves...as Barratts have said they will begin building in the Autumn..Watch this space!